Providing you with the resources you need to keep your organisation safe.
Articles, Resources and Updates
For many years, extreme weather and natural disasters have been forecasted to increase in frequency and severity so, how do you strengthen your business resilience against disasters and other such risks? Business continuity planning. A robust Business Continuity Plan...
Learn how G|24 helped businesses manage people risk and kept chaos at bay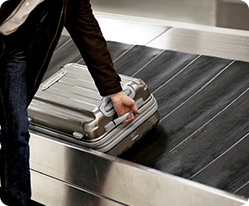 Repatriation from a sanctioned country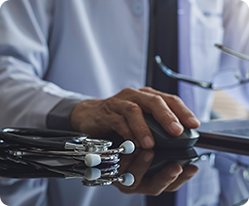 Telehealth service activated in 24 hours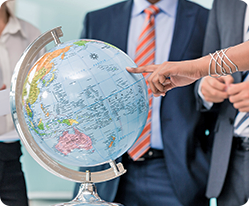 Evacuation from 4 countries in 24 hours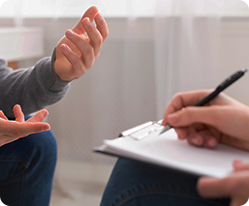 Threats from aggrieved student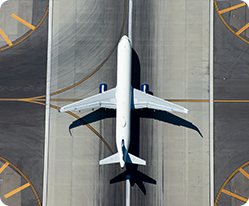 450 personnel repatriated in 96 hours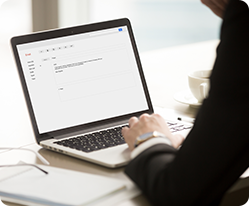 Senior staff receiving threats to harm
Guides to People Advisory, Security and Emergency Assistance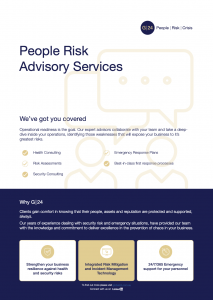 People Risk Advisory
Prepare and mitigate people and asset risk in your business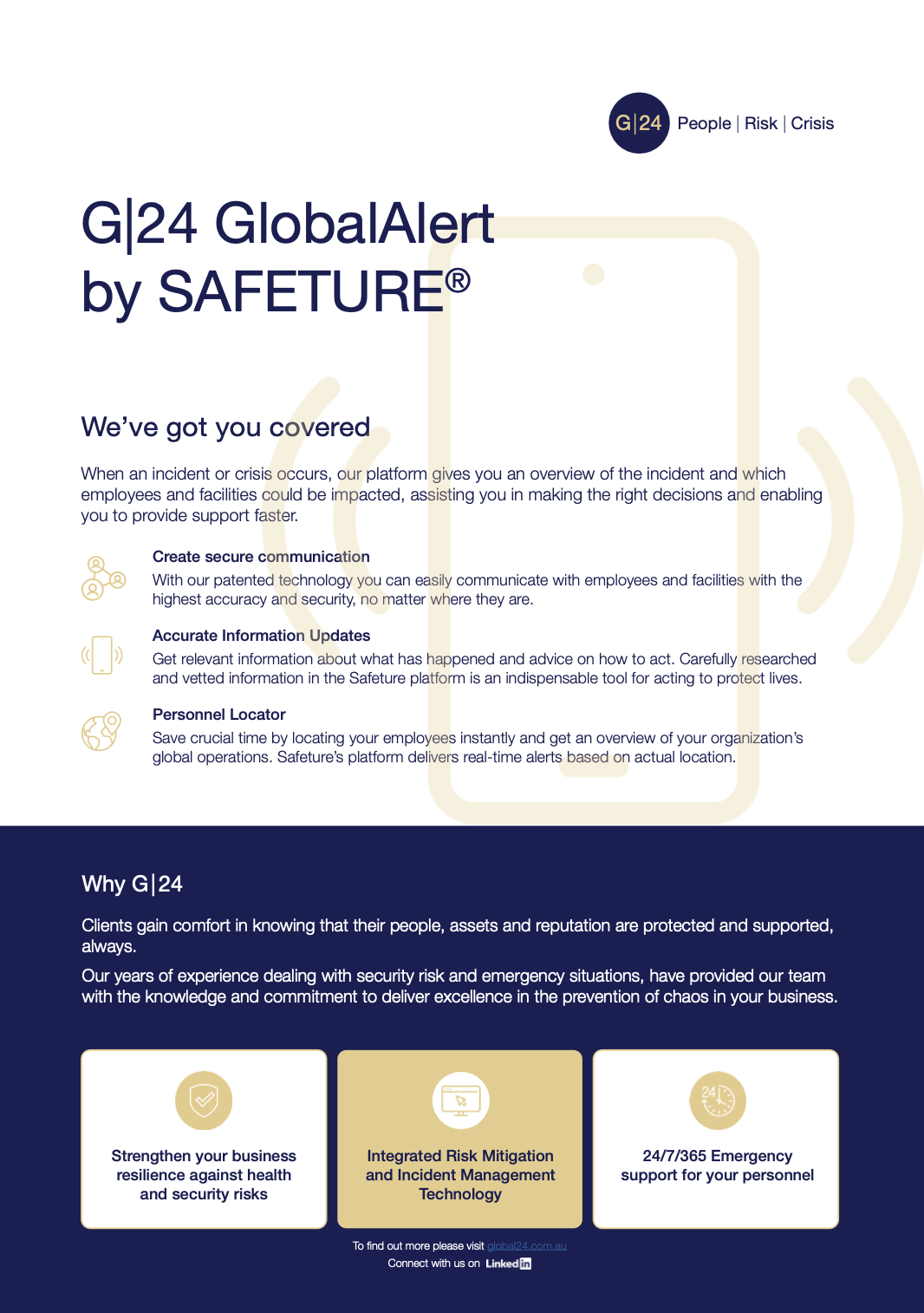 Personnel Safety Platform
The World's most comprehensive emergency information alert system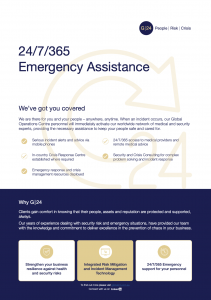 24/7/365 Emergency and Incident Assistance
We are there for you and your people – anywhere, anytime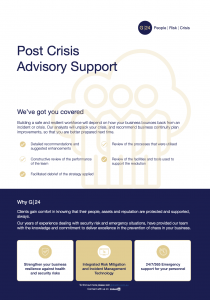 Business Risk Optimisation
Building a safe and resilient work-force depends on how your business bounces back from crisis
Contact our Specialist Advisors